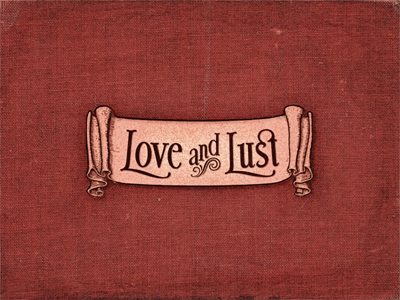 I have been following the comments on
post
by Evan Marc Katz, and find myself wanting to write my own post about some of the issues coming up.
EMK's post centers around women offering clear boundaries to men who want to have sex with them. Specifically, he's saying that if you are someone who can't compartmentalize or emotionally detach around sex, then it's a damn good idea to wait until you have some kind of commitment from the other person. (Notice that I'm moving this beyond heterosexual folks, since I think it can apply regardless of sexuality.) Furthermore, it's really helpful to communicate your boundaries to the other person in a way that isn't shaming, blaming, or otherwise going to put out someone who might be a great candidate for a long term partnership or marriage. (Obviously, we're dealing with monogamy here. Some of this stuff may be useful for polyamorous folks or those interested in casual connections, but a lot of it, not so much.)
Anyway, the crux of the discussion seems to be around what the definition of "commitment" is, or whether waiting to have sex with someone is about getting a commitment or about something else, like fear or an overbearing moral system.
Here's what I think. If we are talking about a matter of weeks or a few months wait, then the only "commitment" being made is that of being sexually monogamous with the other person. That's it. You can delude yourself into believing that the other person is making a bigger leap and actually is "committed to you as a person," but the fact is they still don't know you. Odds are you haven't, as a couple, gone through any level of difficulties to assess how well you can work together or not when times are hard. You haven't spent nearly enough time to have a sense of the diversity in each others' personalities. To see the gamut of things each other is passionate about. The ways in which each other thrives, and also what all stresses each other out. Etc.
Which gets to another pivot point in the discussion over there. Love. If you have the view that you need to be in love with someone, and/or they with you before having sex, then you're going to be waiting a long time. Months. Perhaps longer. Real love doesn't comes in a matter of weeks, and anyone who thinks otherwise is deluding themselves. What a lot of people call "love" in the early stages of a relationship is lust. A hormonal rush. And a hell of a lot of projections and idealization.
In other words, you can have the story that you require someone to "commit to you," and "be in love with you," before having sex, but unless you're willing to wait several months or longer, all you're getting is a commitment for sexual monogamy and a willingness to give a relationship a try.
Neither of these guarantee anything lasting. They do not give you any real assurance that, when things get a little or lot tough, that the other person is going to stick around and try to work things out. If I had a dollar for every "couple" that committed to each other 1 month or 6 weeks after meeting, only to break up a few months later, I'd be astoundingly rich. It's happened to me more than once. That drunken haze of bliss, followed by a quick tumble down the rabbit hole of misery and "who the hell are you?" realizations, leading to a break up.
No matter what you do, there's going to be some risk. Even marrying someone provides no guarantee you'll grow old together.
Which is why I think some of these delusions about the "scale of commitment" being made before having sex (when it happens in the first few months), to be driven by fears of getting hurt. Of being rejected after you've emotionally bonded.
It's so much harder to accept the reality that the step being taken is a small one, important but still tenuous. You've probably eliminated most of the folks who just want casual sex, but that's about all you've done.
The bottom line is that we have to learn to be ok with the fact that this first stage of commitment is solely about being willing to give a relationship a try.
If you can't do that, then odds are you'll have a difficult time clearly seeing the rest of your relationship.
Clearly seeing where you're at with another person needs to begin at the beginning. Even if that clear seeing is scary. Better to face the fears as they arise, as opposed to letting them build behind a wall of fantasy.