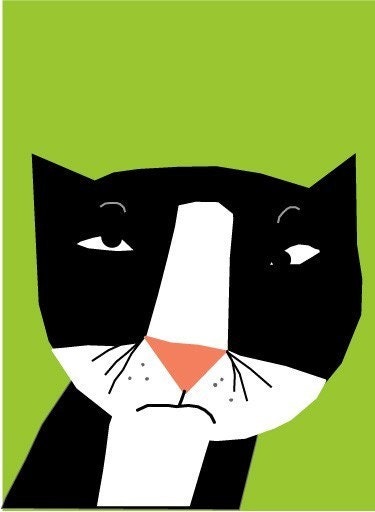 Over the past few months, I have been receiving e-mails from readers asking questions about their dating lives. If you'd like to have your situation posted with comments from me, just indicate that in your e-mail, and I will work up a post.
Today's letter is from John, a reader in his forties from Long Island, NYC.
I sent an email to a girl on POF. She replied and then she suggested talking on the phone in her second email to me. We had a good conversation. I live on Long Island and she lives in Brooklyn. It is about 35 miles but with traffic (and there is always traffic)it would take somewhere between 1-2 hours each way. She does not have a car. So I agreed to meet her at a bar for drinks/apps in her area.

Upon further reflection, this bothers me. I knew she lived 35 miles and 1-2 hours with traffic when I initially emailed her, but her not having a car caught me off guard. I guess I wish that she could have suggested she take public transportation to someplace closer to me but she didn't. She didn't even offer to do that. Presumably, I will pay for the date plus the gas plus the drive time. Seems a bit much for a first date. I hate it when I assume all the risk and am wondering if thats just a bad attitude on my part or just being a more efficient dater. I do go out on a lot of dates, so thats why I prefer to keep first dates either low investment time/moneywise or have the girl put in just as much effort. The onesidedness always bothers me- perhaps too much so.

Any thoughts would be appreciated on how you would handle this.
First off, let's consider the "money issue". I have long held the view that in this modern age, where men and women are making more equivalent incomes, there's really no reason for heterosexual men to be expected to pay for dates with women. In theory, you'd think women would consider this a good thing. They wouldn't be beholden anymore to offering something in return, such as sex, for the drinks, dinner, or whatever the man paid for. The idea that they can pay their own way would be considered a sign of respect from the man, and also an awareness that he sees her as capable of taking care of her needs financially.
However, the reality appears to be that the majority of women think otherwise. Which leaves men who don't like the idea of constantly footing the bill stuck.
I wish I had an easy answer for the money issue, but I don't. If a woman thinks you are cheap or not interested in her because you didn't pay for all or most of a date, there's isn't that much you can do. And if you are concerned about that happening, you might decide to pay for first dates, and then suggest to those you go out with again that you'd like to share costs from then on. Here are two ideas worth considering though.
1. Reduce the number of dates you go on.
Online dating offers you more options. Way too many more options. It's easy to get caught up in meeting everyone that responds to you, and seems good looking and interesting. However, you have to think about how much time you want to devote to meeting strangers, knowing that the majority of dates will be 1 and done events. Even if you manage to find women who will split the bill with you without complaint, it can still get expensive to go out twice a week or more, which some folks seem to do. So, consider being more selective.
2. Do activities that are free or very low cost.
During the warmer months of the year, check out the local listings for free outdoor concerts, arts events, or food-related festivals. Or offer to go for a walk around a popular lake, in a public park, or along a river boardwalk. In the winter, check out a museum with no or low cost admission fees. Go skating. Or do some other outdoor winter activity. There's always the coffee meet and greet as well. The main thing is that if you're budget conscious, consider shaking up how you're meeting your dates.
Now, let's consider the "car issue." I have never owned a car, which is a rarity for folks living in the Midwest. Has this created some challenges while dating? Sure. Does this mean I expect my dates to always come to me? Absolutely not. On first dates, I usually have erred on the side of going towards where my date lives. Sometimes, this has meant somewhere half way. And sometimes, this has meant me finding a way over to somewhere close to where they live.
As a non-driver, I think it's incumbent upon John's date to make sure she's choosing men that live fairly close to her. Close enough where she can get transport to their neighborhoods at least some of the time. Even in a less congested city, 35 miles apart isn't that close for someone without a vehicle. I guess if I were John, I would wonder if she is going to expect that he always come to her. That may not be the case, but because she's not offering to meet somewhere half way, it does raise a flag.
Finally, let's consider attitude.
I hate it when I assume all the risk and am wondering if thats just a bad attitude on my part or just being a more efficient dater. I do go out on a lot of dates, so thats why I prefer to keep first dates either low investment time/moneywise or have the girl put in just as much effort. The onesidedness always bothers me- perhaps too much so.
Whatever you end up doing or not doing, it's really important to be at peace with it. If you enter into a date feeling bothered or unhappy about the length of the drive, the cost, or anything else, odds are it will have a negative impact. So, you either have to let go of those concerns and just enjoy the experience, or you have figure out ways to address the concerns before meeting.
John, you agreed to do drinks in her neighborhood already, so you probably should just go with that, and request a different venue next time. Before finalizing details on future dates with anyone, make sure you are ok with the location.
Overall, I'm wondering if John is feeling pressure to move quick, and accept whatever comes his way in the interest of keeping things moving. It seems like for some folks dating these days, it's all about showing you want them, and showing it RIGHT NOW. If you aren't rolling in bed after a few dates, it must be a failure. Furthermore, some of the same people tend to assign entirely too much value to money spent on a date, thinking it represents a high level of interest.
If you are looking for a committed relationship, you have to consider what qualities are needed over the long run. And you need to decide what is most important to you, and then let that drive your decisions. Even if that means some of your dates, or potential dates, reject you out of hand.
For example, I'm interested in dating someone that is flexible and fairly easy going. If I find myself in a battle negotiating basic details of a first date, that's not a good sign. It shouldn't be a big deal to swap suggestions for places to meet and things to do, and then agree upon something that both parties think is a good idea. The majority of the time, in fact, I make a suggestion that's fairly conveniently located for both of us, and it's accepted. Sometimes, it's been the other way around with me accepting the suggestion. Occasionally, a few ideas are shared, and then one is chosen. But the overall tone is one of ease, regardless.
The times there hasn't been ease in this process have turned out to be miserable dates for me. Because the tussle over the venue and other details represented a general inflexibility and pickiness.
Point being, once you decide what's most important in the long run, then you aren't as concerned about scaring away those who don't fit in the short run. It seems like a lot of dating advice these days in geared towards shifting your behavior to get a maximum number of dates. That's fine if you're into casual dating and sex, but if you want something lasting, you have to be ok with sticking to your core values and desires, and rejecting or getting rejected by those who aren't a match.
Readers, any thoughts for John?